Jan 20, 2017
Snow blankets Samyang Ranch
Asia's largest green pasture,
Samyang Ranch
is located on a plateau with a magnificent landscape. The ranch has been featured in many popular Korean dramas and movies including "Taegukgi: The Brotherhood of War (2004)," "Lovers' Concerto (2002)" and "Autumn in My Heart (2000)." Herds of cows and sheep graze across the extensive grasslands; on the top of the hill stands a stretch of towering wind generators that create a fairy tale-like landscape, making it a must-go destination among travelers.
In spring, the pasture blooms with wildflowers, and cool breezes blow away the summer heat. The mountains display their majesty with autumn foliage while white snow blankets the fields in winter. No matter the season, Samyang Ranch is always a sight to behold.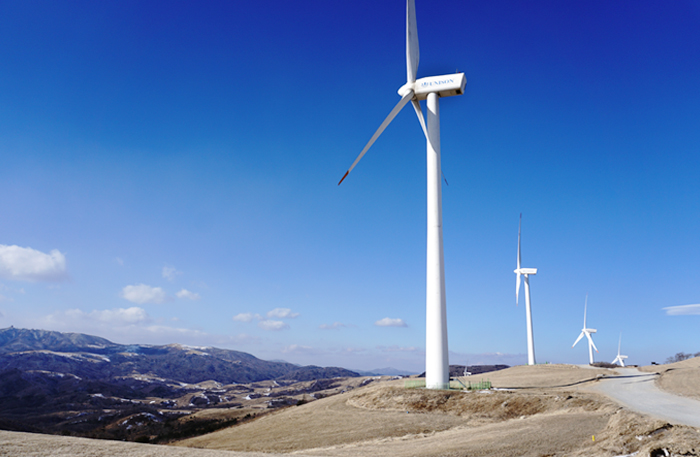 Wind generators of Samyang Ranch
If you are looking for some light trekking session during spring or autumn seasons, this is a recommended place for you. From the entrance of Samyang Ranch to Daegwallyeong Observatory is a stretch of about 4.5km, which takes approximately 1 hour 30 minutes. When the skies are clear, visitors may view as far as the East Sea. As it is located on the highlands, the vast temperature difference makes it much colder at the peak, so preparing long-sleeved clothing is recommended, even during summer.
☞ Address: 708-9, Kkotbadyangji-gil, Daegwallyeong-myeon, Pyeongchang-gun, Gangwon-do
☞ Directions: Take a taxi for approx. 6.5km from Hoenggye Bus Terminal.
☞ Operating hours (ticket booth): November-January 08:30-16:00 / February, October 08:30-16:30 / March-April, September 08:30-17:00 / May-August 08:30-17:30
☞ Admission: Adults 9,000 won / Teenagers & Children 7,000 won
☞ Website: www.samyangranch.co.kr (Korean only)
kingkingma
Source:Korea Tourism Organization