Jun 27, 2017
The Kia Motors Stonic subcompact SUV / Kia Motors
Kia
Motors unveiled the Stonic subcompact SUV at its Namyang research center here, Tuesday. The SUV model is expected to hit the market midway through next month.
Targeting young motorists in their 20s and 30s, Kia Motors said the
Stonic
will satisfy young drivers' needs with style and practicality.
"The Kia Stonic satisfies the three most important elements required for a compact SUV _ affordability, safety and style," said Yang Hee-won, head of the vehicle structure design division at Kia's research center.
"Kia Motors applies its latest passenger safety and driver assistance technologies to the Stonic SUV. The model will meet the nation's consumer needs."

The Stonic features a sleek headlamp with a masculine hood in the front. Also, the sporty-looking grille is positioned underneath the hood.
The SUV is 4.14 meters long, 1.76 meters wide and 1.52 meters tall with a 2.58-meter wheelbase to offer optimized interior space for passengers.
The Stonic mounts a 1.6-liter VGT diesel engine with a seven-speed double-clutch transmission that produces maximum 110 horsepower with a 30.6 kgf.m torque. The model does not feature a gasoline engine version.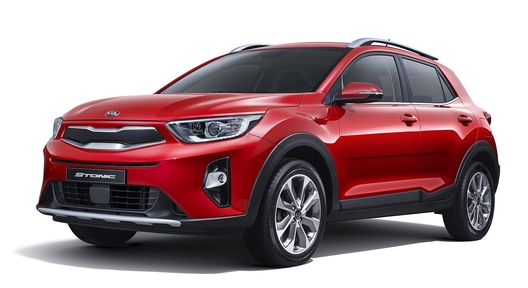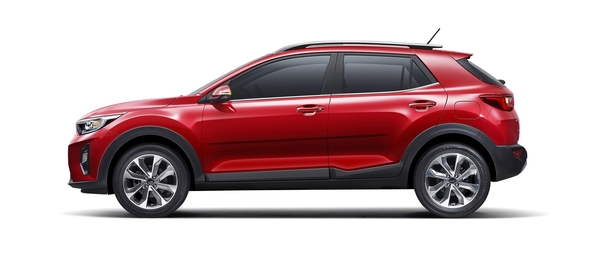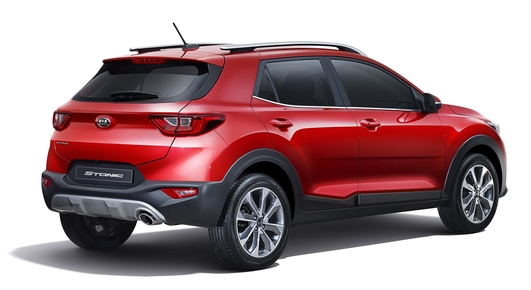 It has an estimated drive range of 17 kilometers per liter with a 15-inch tire set. The Stonic can travel 16.7 kilometers per liter. Yang added the new vehicle can maximize fuel efficiency with a 17-inch tire set.
The SUV model also satisfies Euro 6 emissions standards.
"The Kia Motors Stonic SUV's price starts at 18.95 million won ($16,657). It is the only diesel engine SUV model sold in Korea priced under 20 million won," the official said.
"Along with its affordability, Kia Motors put extra work on the model's safety for any driver to rely on."
Based on a high-strength steel-plate body frame, the SUV can withstand weight of up to 4.36 times heavier than the vehicle while featuring various additional body structures to protect passengers.
The official said the Stonic is expected to top various vehicle safety evaluations at home and abroad, including the Korea New Car Assessment Program.
It also has a wide range of Kia Motors' latest technologies in vehicle stability and driver assistance systems, including Vehicle Stability Management, Torque Vectoring, Emergency Stop Signal, Front Collision Warning and Lane Departure Warning.
Kia Motors said it is now receiving pre-orders for the Stonic until July 12 at local Kia Motors dealerships across the country. Those who pre-order the SUV are offered various customers gifts such as wallets, sunglasses and speakers.
kingkingma
Source:The Korea Times
Photos:Kia Motors