Jul 23, 2017
Ji Chang-wook
appeared on MBC's "Section TV" on July 23 and chose his eyes and shoulders as his best physical features.
When the interviewer showed him a question from a netizen asking, "What can I do do get double eyelids like Ji Chang-wook?" he responded, "For double eyelids, you would have to go to a plastic surgeon, but it probably won't turn out like mine." He also shared that his shoulders are broad and thanked his parents for giving him such nice shoulders.
That day, he was chosen as one of today's best kissers along with Gong Yoo from "Goblin," Jo Jun-suk from "Don't Dare to Dream (Jealousy Incarnate)" and Park Seo-joon from "Fight My Way." Asked where he thinks his kissing skills rank among these actors, he said, "I'll put myself in first place," and added, "This interview is solely for me."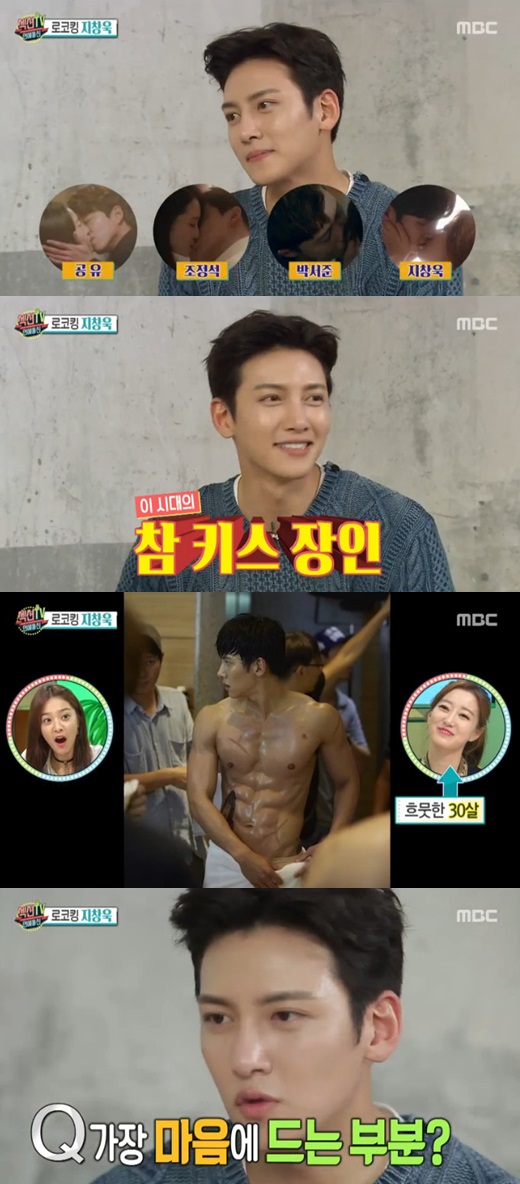 Meanwhile, Ji Chang-wook will be enlisting in the army soon. He explained that his "Suspicious Partner" co-star Nam Ji-hyun wanted to visit him at the army base, but he told her not to because he wanted to prove that he would be fine alone. However, he then said, "But I'll be really thankful if she comes."
Take a look at Ji Chan-wook doing TWICE's "TT" dance during his interview with "Section TV" below!
kingkingma
Source:mydaily