Aug 24, 2017
It seems overseas celebrities have a new must-visit spot when they are in Korea.
The "
Gangnam Style
" statue in Gangnam-gu, Seoul, which was modeled after the signature "horse-riding" hand motion of Psy's sensational K-pop track "Gangnam Style," recently got a visit from some big names.
Chris Martin, who visited Korea in April for his band Coldplay's concert, imitated the iconic pose on the small stage under the statue.
Liam Gallagher, who visited Korea Tuesday for his first concert as a solo artist, took to Instagram to share a photo of himself posing with the statue. "Oppa Gallagher Style," he wrote in caption.
"Gangnam Style" was the first video to garner more than 2 billion views on YouTube and since its release in 2012, it was most-played video of all time on the video sharing platform until it was dethroned by Wiz Khalifa's "See You Again" in July.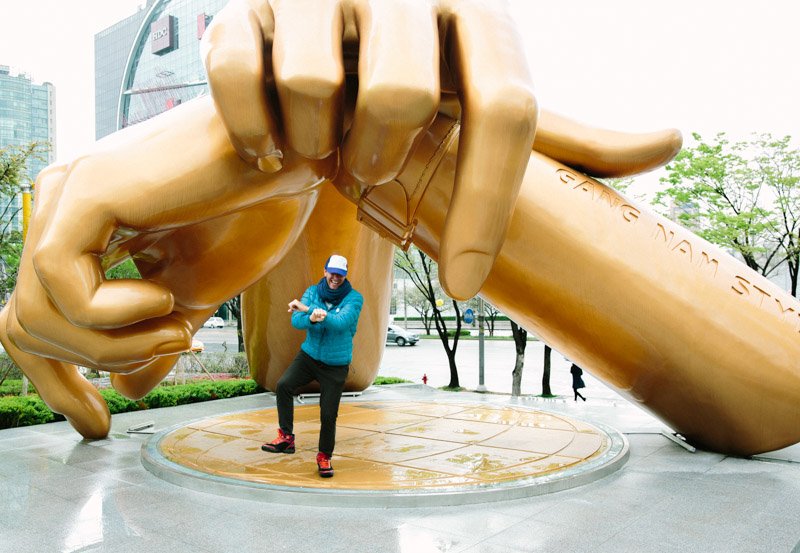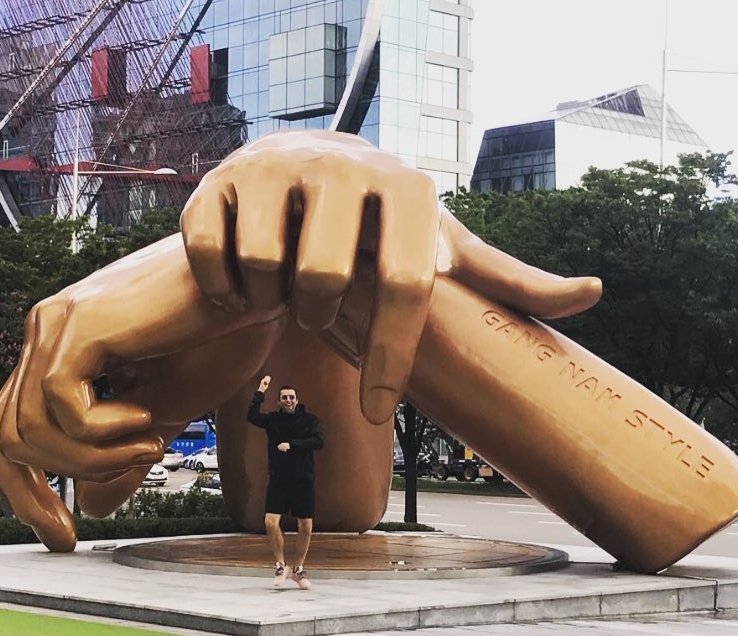 Sohee
Source:The Korea Herald